What could be better than crispy, golden pom poms; delicious chicken and a huge pile of colourful vegetables? I love food that encompasses rich flavours, vegies and simplicity. I think only Mac and Cheese can beat pie on the comfort food front. There is something so satisfying about being able to load up a one-dish-meal with  a ton of ingrediants. That's why I love pie. But pie is also fiddley and expensive, with all that pastry. This is where Naked Pie comes in! No pastry (less fat – bonus!) – a simple recipe that doesn't compromise on taste. The original recipe can be found here:  http://www.foodinaminute.co.nz/Recipes/Winter-Chicken-Pie – but who wants to save pie just for the winter (also, this recipe didn't work for me so I made some serious adaptions!).
Laura's Naked Chicken


Pie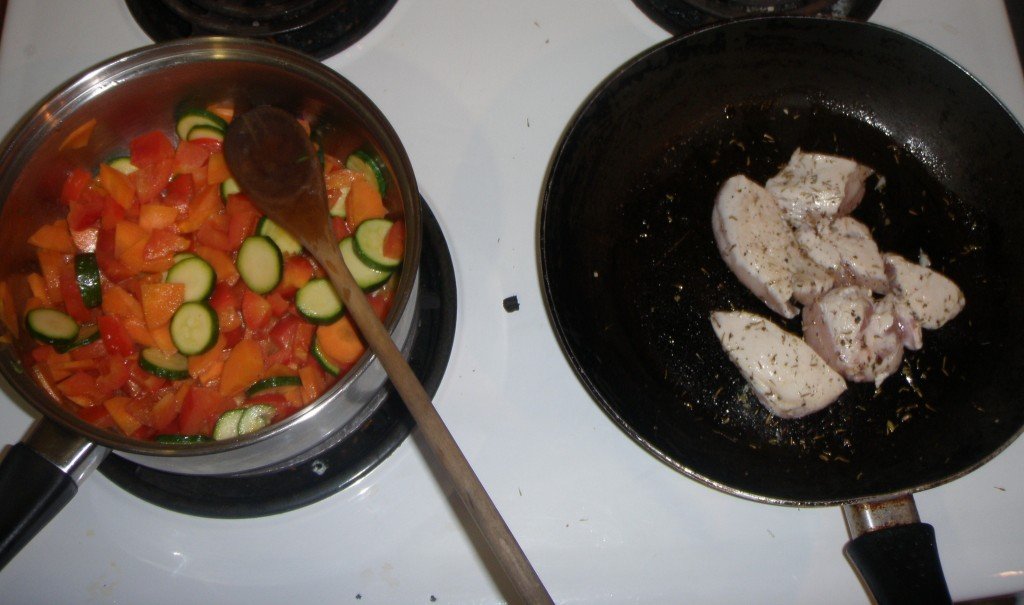 25g Butter. Vegies. Garlic. Simmer
Chunks of chicken breast. Mixed herbs. Ground pepper. Sautee.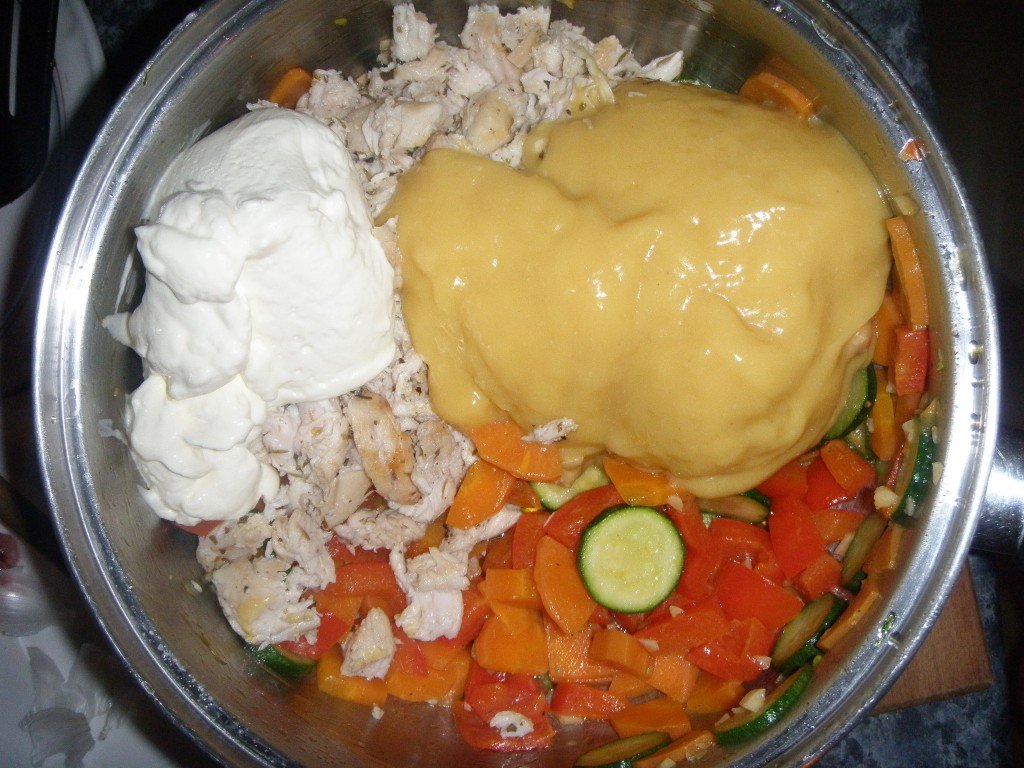 Chicken: shredded. Vegies. Sour Cream. Watties Condenses Chicken Soup.
Combine.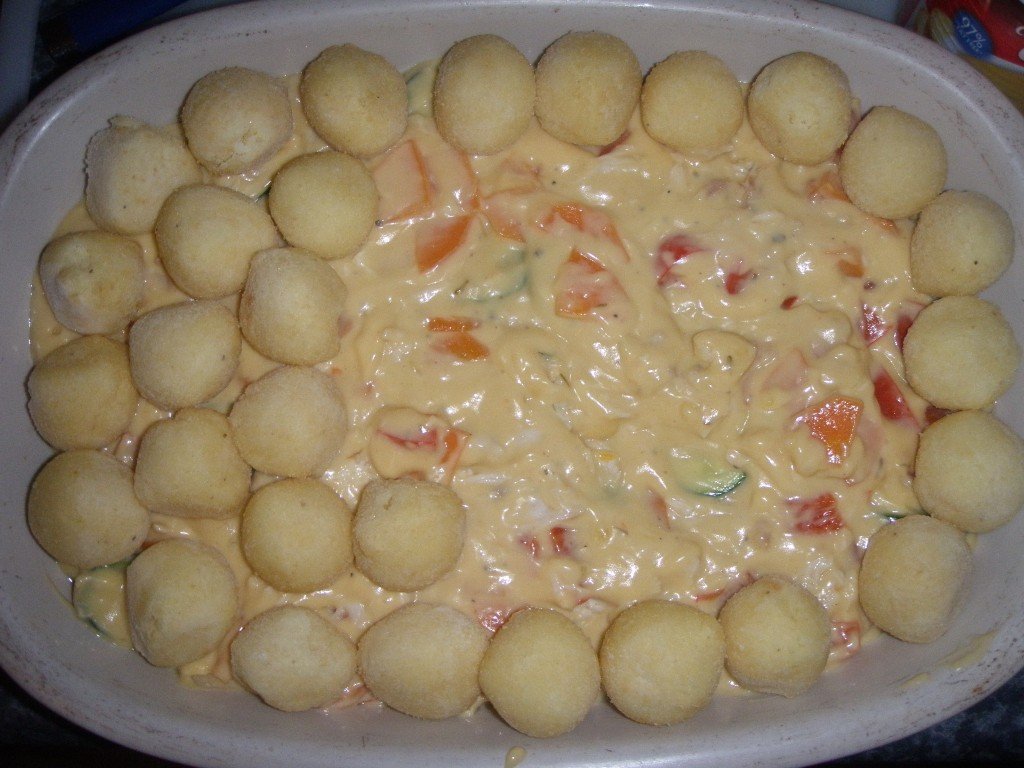 Top with Pom Poms. Bake @ 180 for 30.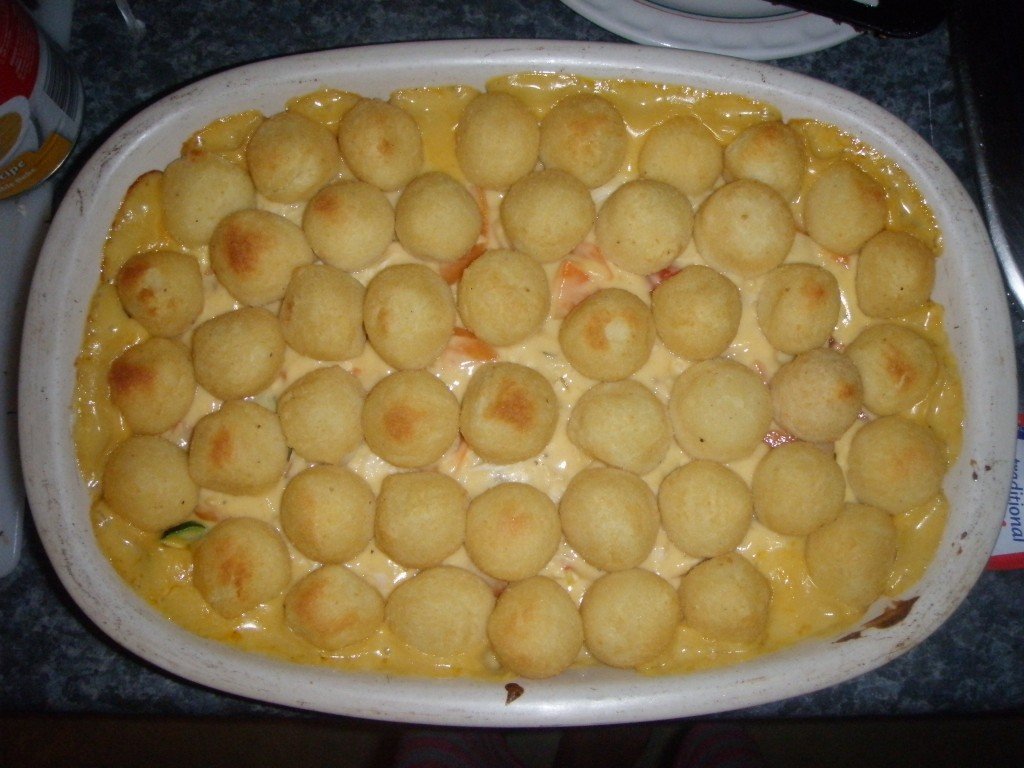 Wear loose clothing. Devour.